We provide direct services for all veterans from all branches of military service. Your service may or may not be done, but your support network from At Ease is right here when you need it.
Services for Veterans, Active Military & their Families
Behavioral Health Services
Veterans Services programs provide confidential, individualized counseling services for active military personnel, veterans, frontline healthcare workers and their loved ones regardless of ability to pay.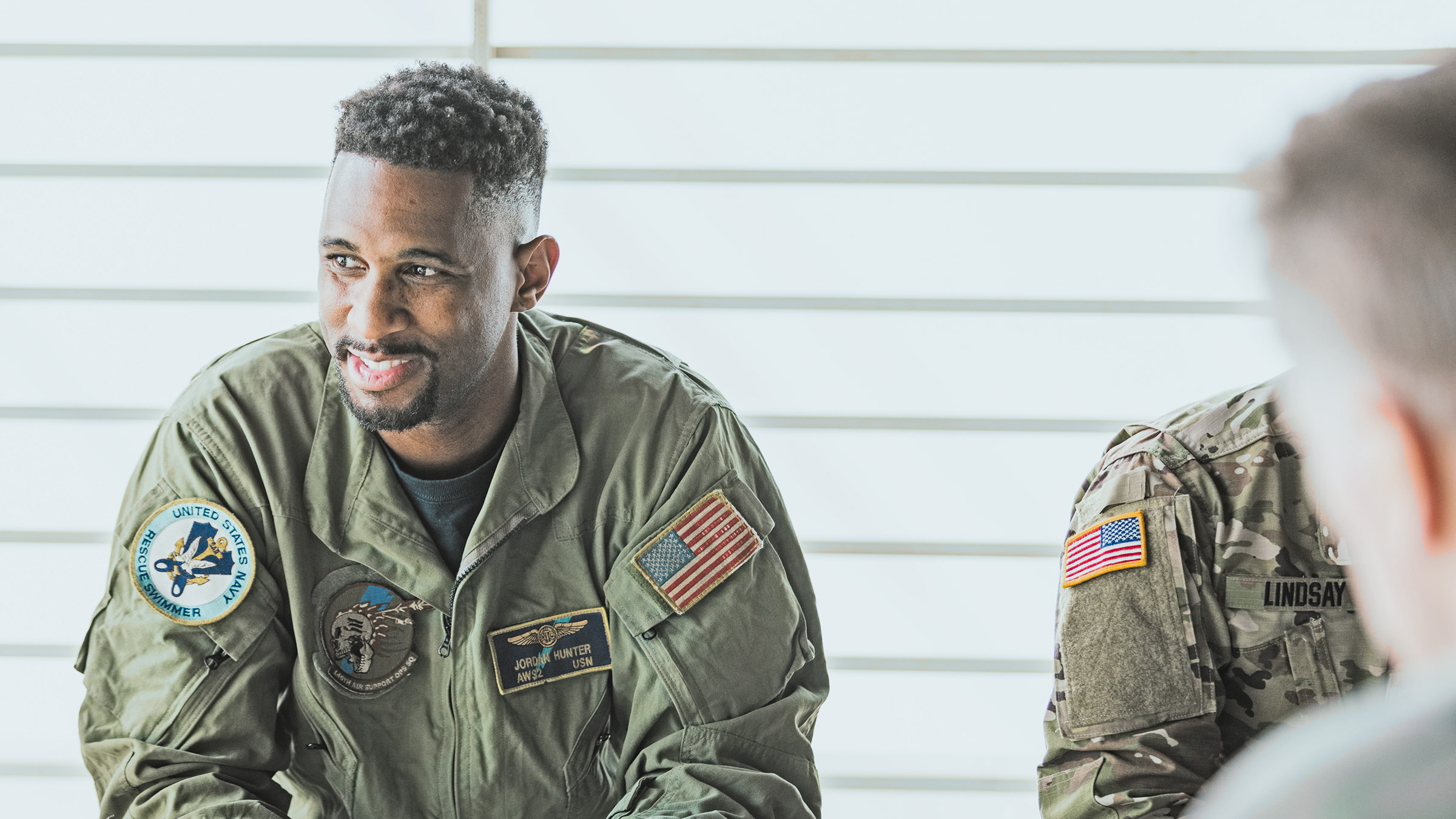 Vets 4 Vets
Veteran peer support encompasses range of activities and interactions between individuals who share similar experiences of being diagnosed with a mental health condition as well as having lived military experience.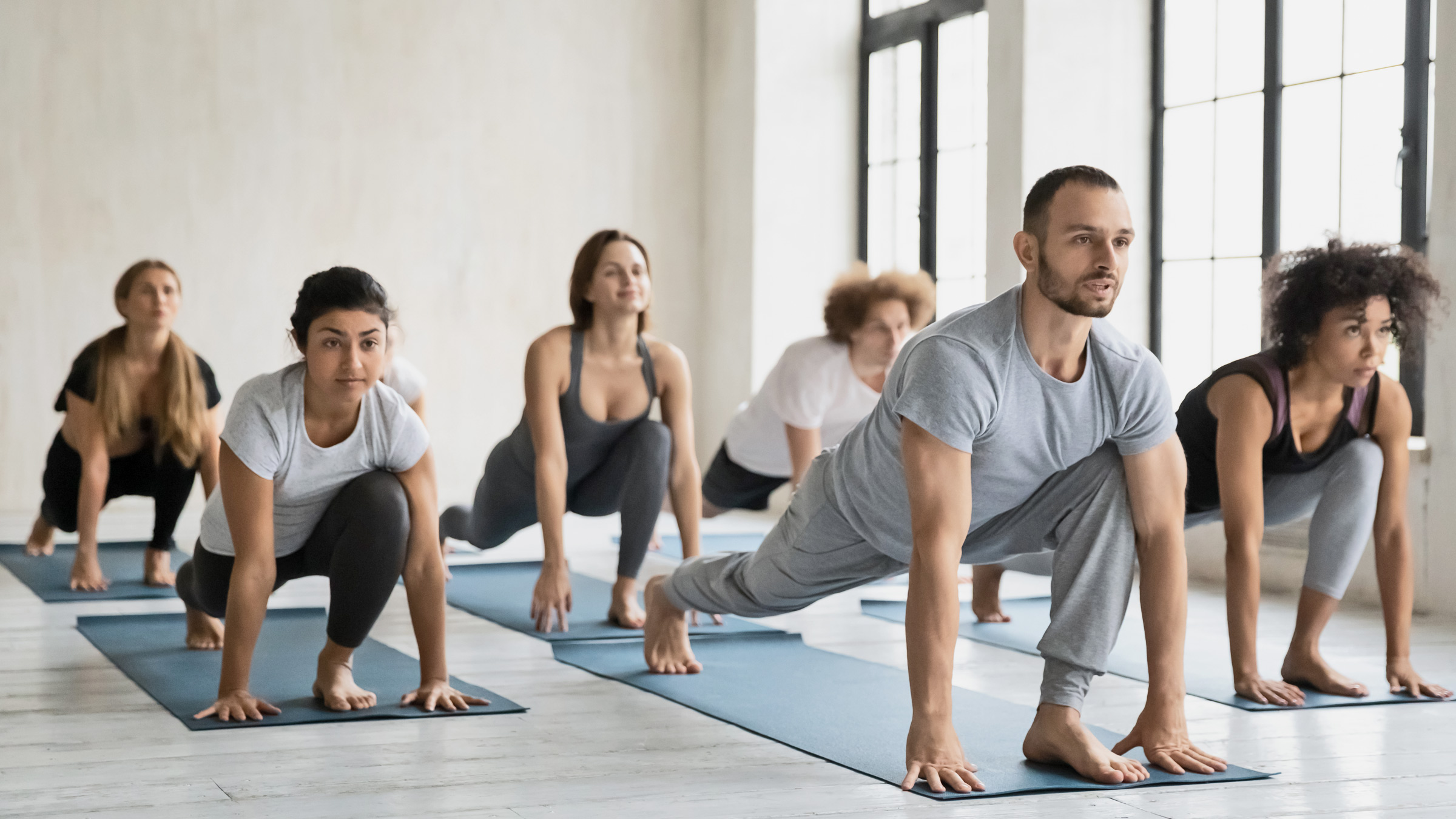 Trauma Informed Yoga
This yoga class will focus on the Five Tools of Mindful Resilience: Breathing, Meditation, Mindful Movement, Guided Rest and Gratitude. This evidence-informed practice has been proven to relieve the impact of PTSD.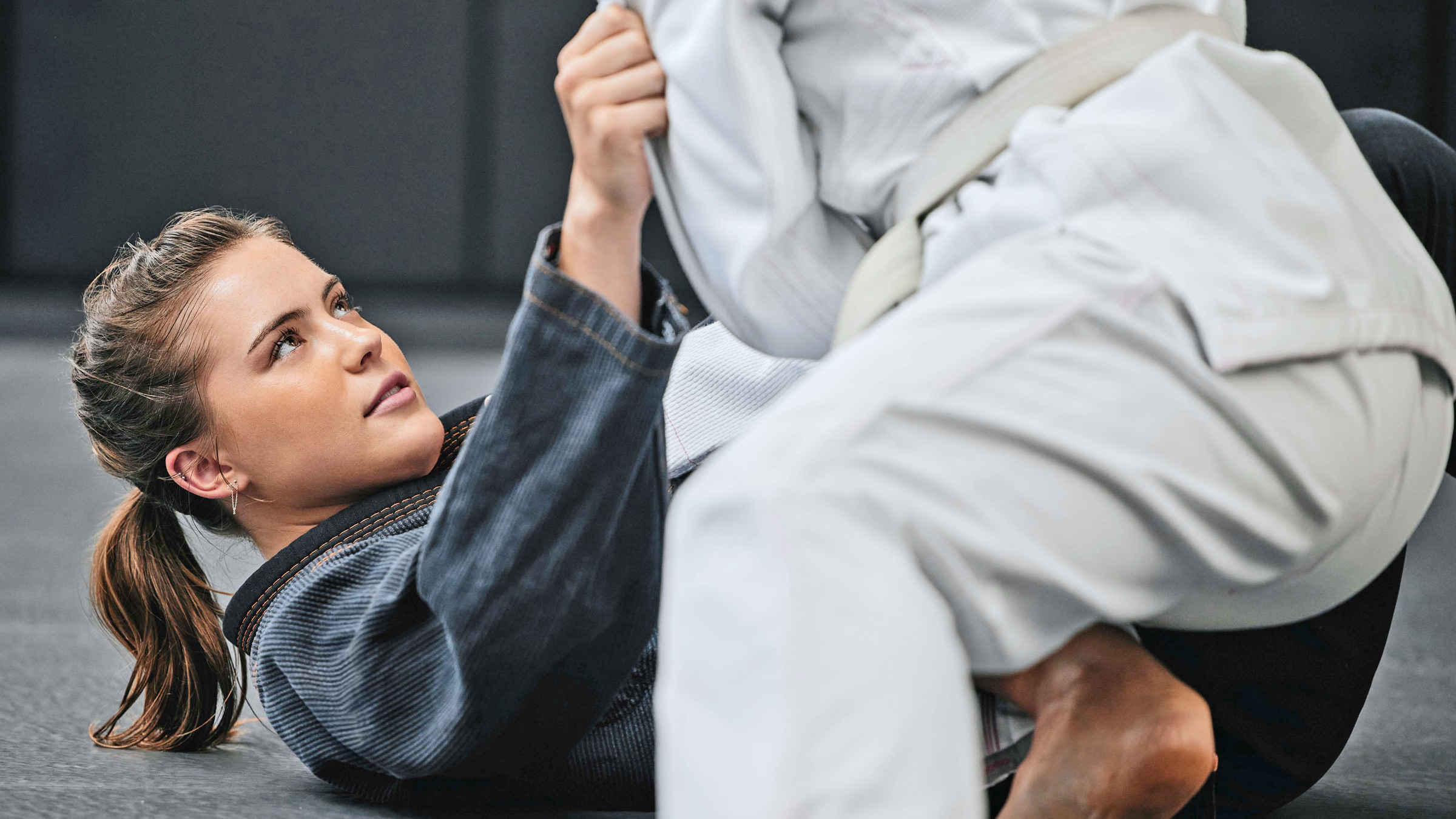 Self Defense for Women
In this class you will learn proven self-defense skills and strategies. You will be provided with a plan of action, and several essential techniques to successfully defend yourself and escape an assault attempt.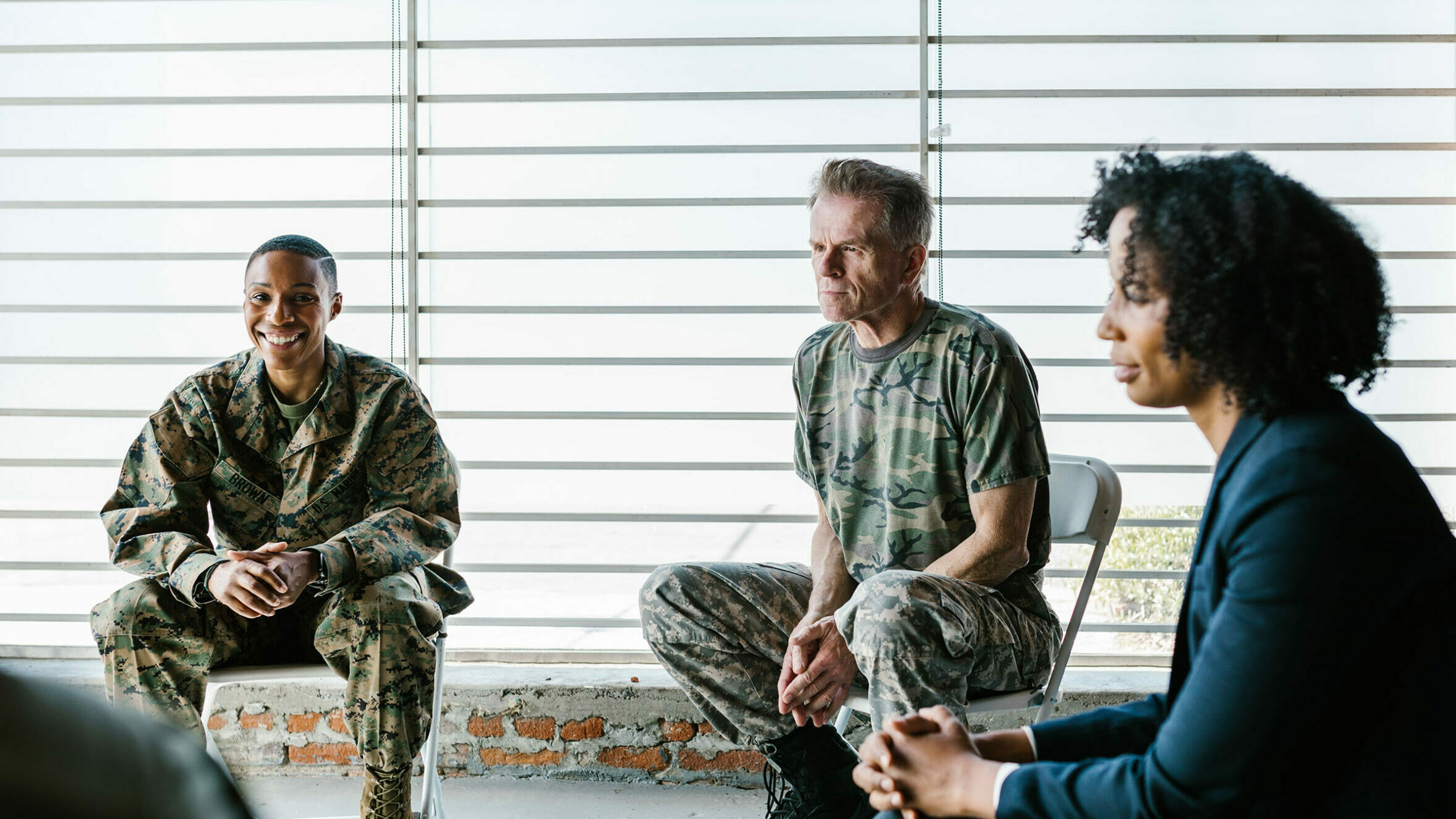 Dialectical Behavior Therapy (DBT) group
The DBT Group is intended for active duty service members and veterans. DBT has proven to be effective treatment for PTSD. It can improve your ability to handle stress without losing control and acting destructively.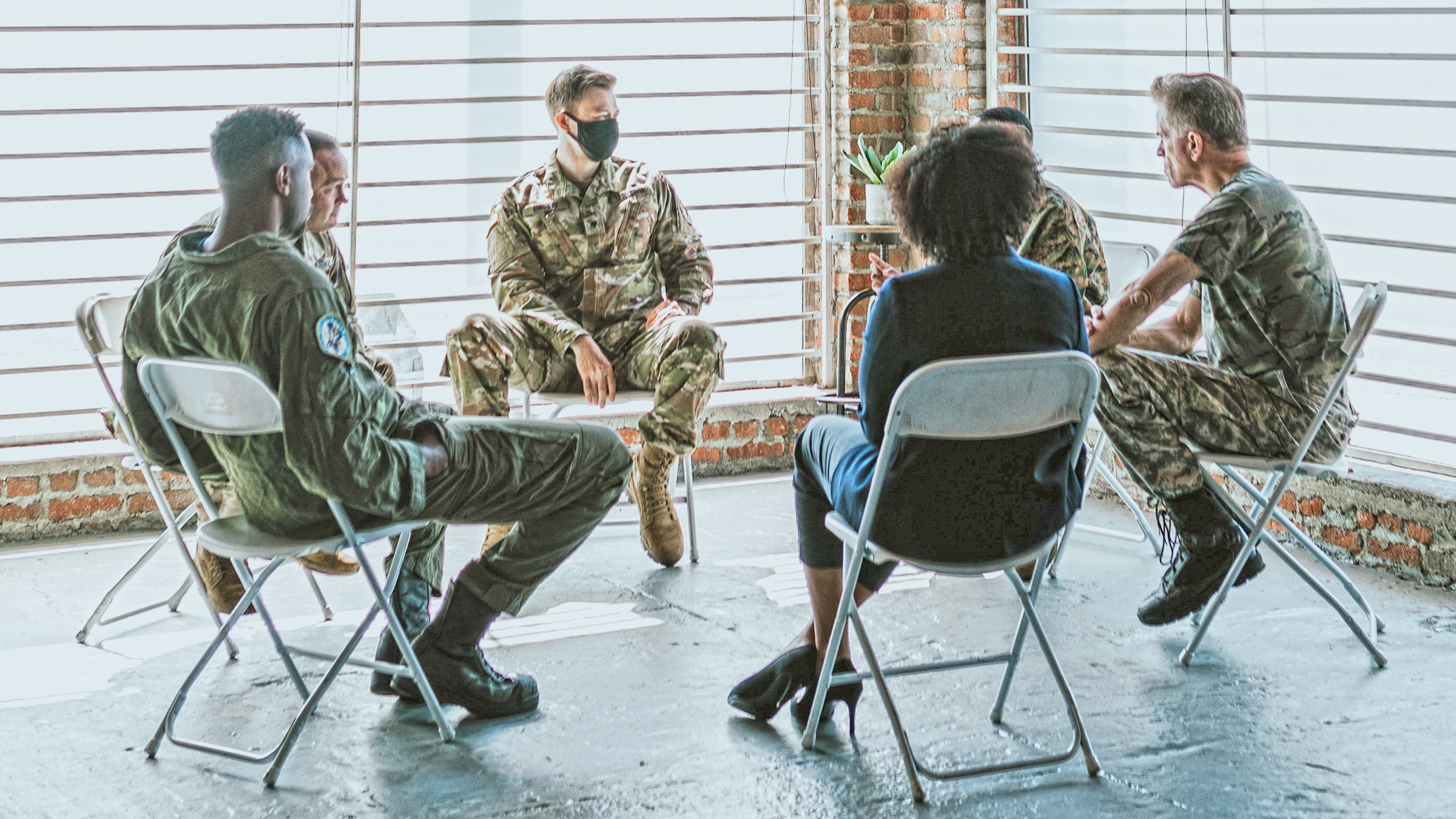 Buddy Check
Buddy Check was started in support of veterans struggling with mental health challenges and addiction. On the second Tuesday of each month, At Ease USA will provide Buddy Checks at Franks Pizzeria.
As an independent, non-governmental non-profit, the services we provide are directly tied to the contributions we get from individuals like you.  We're lean, we're effective and we're reaching more and more servicemen and women each and every year. Your contributions are greatly appreciated.
Donations may be made in honor or in memory of a military or medical hero.