June is PTSD Awareness Month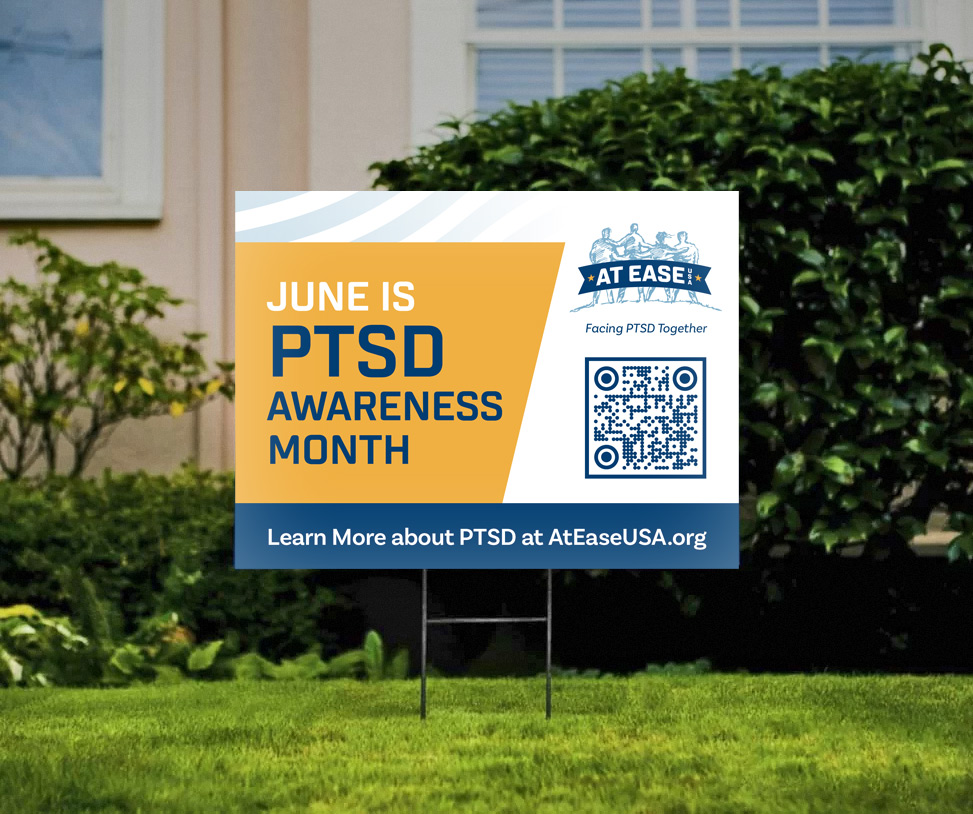 Request a Sign
Yard signs will begin to be delivered in mid-May and will be placed in a visible location at the address provided.
Volunteer to Deliver Signs
We need your help to get these signs seen! Contact us to volunteer to help with deliveries.
Donate to the Cause
If you would like to help offset the cost of yard signs, please donate here.